(23) More New 2023 Type III Remounted Ambulances in 2023
Click main photo to zoom out full screen.
*New*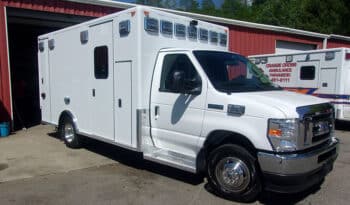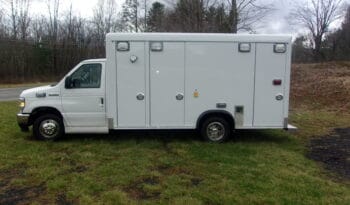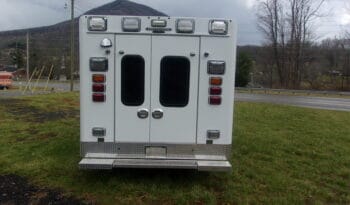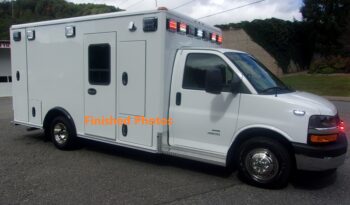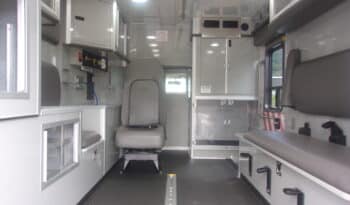 As of 1-20-23 we have (23) remaining new 2022 Ambulance Prep Type III Chassis that are unreserved so far for producing of new remounted ambulances in the next months. We are booked out about 7 months now for orders that are already in.
Taking orders now for these remaining chassis and production slots.
We can provide the module as well, we have an assortment or good modules. Discount for customer supplied module.
List of available chassis and approximate module sizes:
(2) Chevy G4500 cutaway type III ambulance prep chassis, 160"to 170″ module, up to 72" headroom.
(21) Ford E450 Gas cutaway type III ambulance prep chassis, 160"to 170″ module, up to 72" headroom.
We will have more new G4500/E450 chassis this spring and beyond.
The units in the pictures on this page are of units built and delivered to our customers in 2022.
All of our remounts are top quality: New Electrical systems, all New Lights and Sirens, sanded down and Sikkens paint process, New Floors, New HVAC, etc.
We have a selection of quality used modules and we get more as needed.
Cot mount of your choice (additional). Customizations and options available, custom paint, decals, and other options.
Full chassis Warranty, and Warranty on the remounted box, new ambulance systems and paint. CAAS, FMVSS and more.
View the lower portion of our Inventory page for  *Delivery Photos* of recently completed remounts, such as this one delivered on 9-14-22:  https://www.eliteambulancesales.com/listings/available-july-12th-new-2022-e450-gas-horton-remount-rm2212/
View our New Ambulance Page for more info and specs. Financing and delivery available.
Call for a custom quote to meet your needs.